---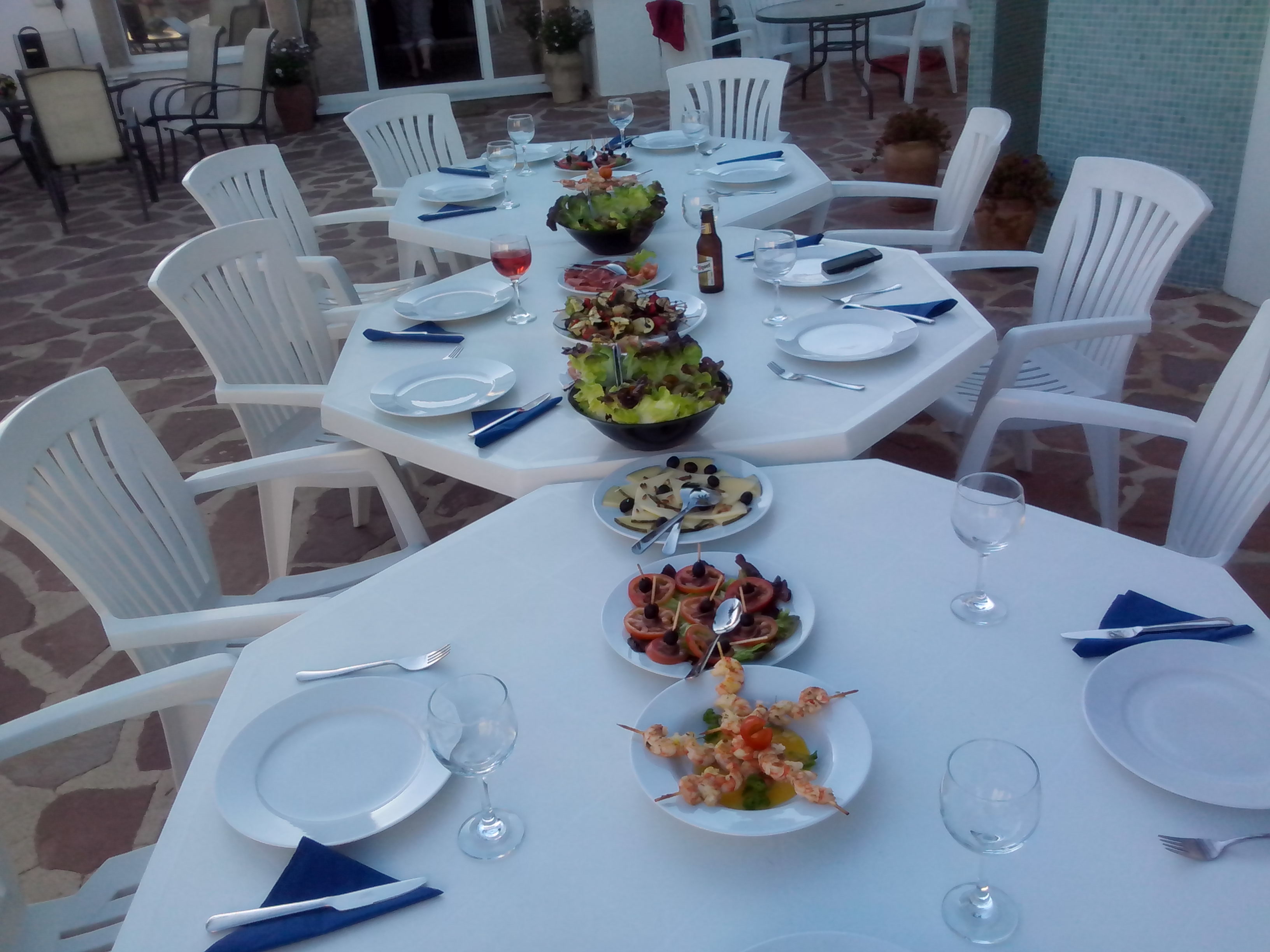 Have you ever considered booking our catering services whilst you are on holiday. Costa Blanca Party Services has a large variety of creative menus for you. We cook freshly at your holiday home whether you are a large family or just want an intimate dinner with friends.
Catering on your holiday, a great alternative?
There are many great restaurants for you to visit if you like fine dining. However, Costa Blanca Party Services can bring fine dining to your doorstep and create a great restaurant around your pool , on your terrace, or in your garden. A great alternative if you enjoy a nice meal in a great ambience and don't want to leave your house. There is no need to drive, so everyone can enjoy a drink and those that want to leave early, can simply go to bed.
Your menu of choice.
Whether you prefer a sit down silver service menu, an informal barbecue, tapas and paella cooked freshly in front of your guests, or a hot and cold buffet, you can have it all without leaving your front door. Special Junior menus are available for reduced prices and we also cater for any special diets or guests with food restrictions. Quite often we get catering bookings for 2 or 3 days whilst people are on holiday to give the designated chef a holiday too.
Complete Catering on your holiday.
You can also book an all inclusive service with us. Imagine you wake up to the smell of fresh coffee and breakfast cooking. Go for a nice walk, have a dip in the pool and before you know lunch will be ready. Spend a couple of hours on the beach enjoy an exotic cocktail while we are cooking dinner for you. And whilst you are sipping on a nice coffee we will clear up and do the dishes fo you too.
More information about catering whilst on holidays?
If this sounds tempting and you would like to book, simply call me, send me an email, use facebook, whatsapp or Instagram. You can also click on the link underneath which leads you directly to our website. We look forward to hearing from you.
Kindest Regards,
Chef Bob.
---
---