---
Mojito Recipe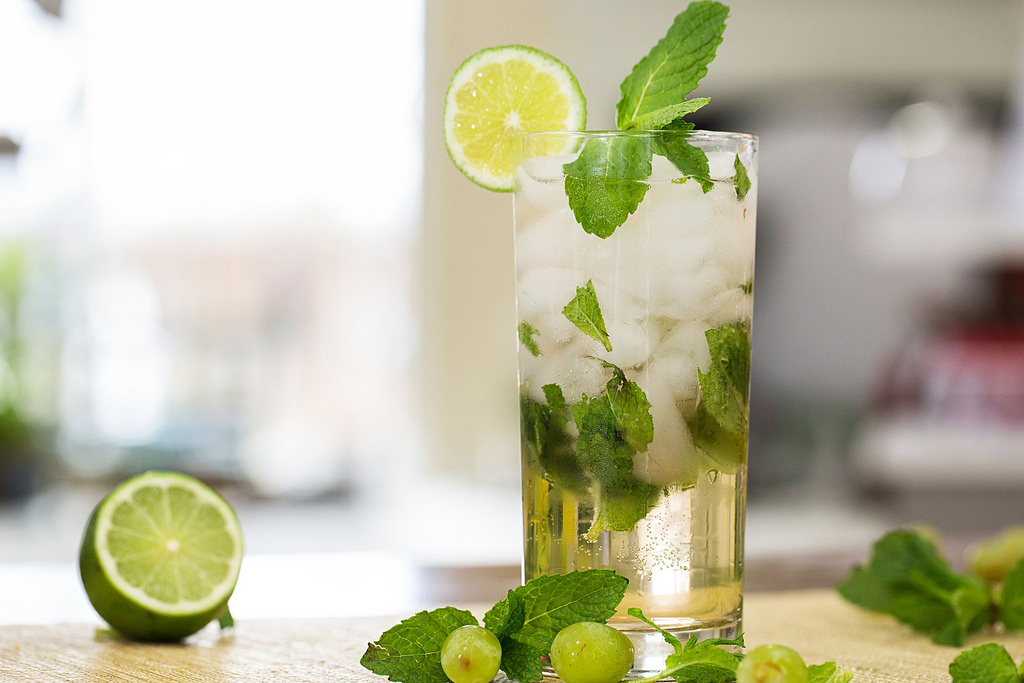 Welcome,
To the Costa Blanca Party Service blog. In this blog you will find recipes, tips and other useful information about cooking, baking, new trends, drinks and cocktails. 
Who are we and what can we do for you?
Costa Blanca Party Services offers full-service bar packages catering ranging from beer and wine to mid or top-shelf brands to suit your budget. Please feel free to check out our brand new website: http://costablancapartyservices.com , our facebook page: https://www.facebook.com/cbpartyandeventsservices ,or just call us.
Drinks and cocktails.
Between 1995 and 1997 I worked as an executive head chef in Cuba. The beautiful Caribbean island with its old cars, salsa, cigars and rum. One of Cuba´s famous cocktails is of course the Mojito. Underneath you will find the ingredients to make one, but in the hotel bars, bar staff didn't have to make one, but quite often twenty or more at the time. Their trick was using simple syrup instead of sugar. This saves a lot of time stirring the cocktail. After all the sugar already is dissolved. It might not be authentic, but is it cheating, or is it clever, I think the latter and you most likely will too when you are having a party and you have to make twenty yourself. However if you don't fancy doing it yourself, you can call the Costa Blanca Party Service and we come and do it for you.
How to make simple syrup.
Boil one litre of water, add one kg of sugar and stir until the sugar is dissolved, let it cool down and pour it in an empty water bottle. Simple syrup is quite often used by barkeepers all over the world to sweeten their drinks or cocktails like the Daiquiri, Tom Collins or a Whisky sour to name a few.
Ingredients and how to make a mojito:
4 cl white rum
3 cl lime juice
6 sprigs of mint
2 cl of simple syrup
soda water
Muddle mint leaves with sugar and lime juice. Add a splash of soda water and fill the glass with cracked ice. Pour the rum and top with soda water. Garnish with spring of mint leaves and lemon slice. Serve with straw.
Enjoy your cocktails,
Chef Bob
Recommended Posts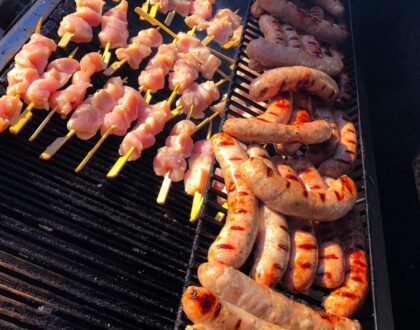 May 28, 2020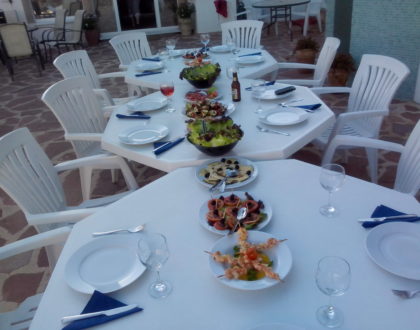 April 16, 2020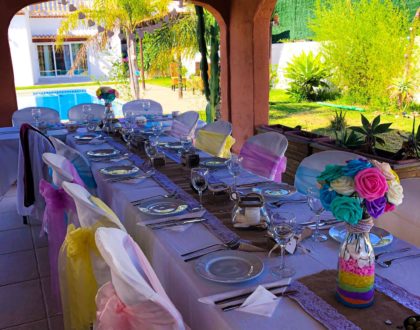 April 14, 2020