---
Louisiana Spare Ribs Recipe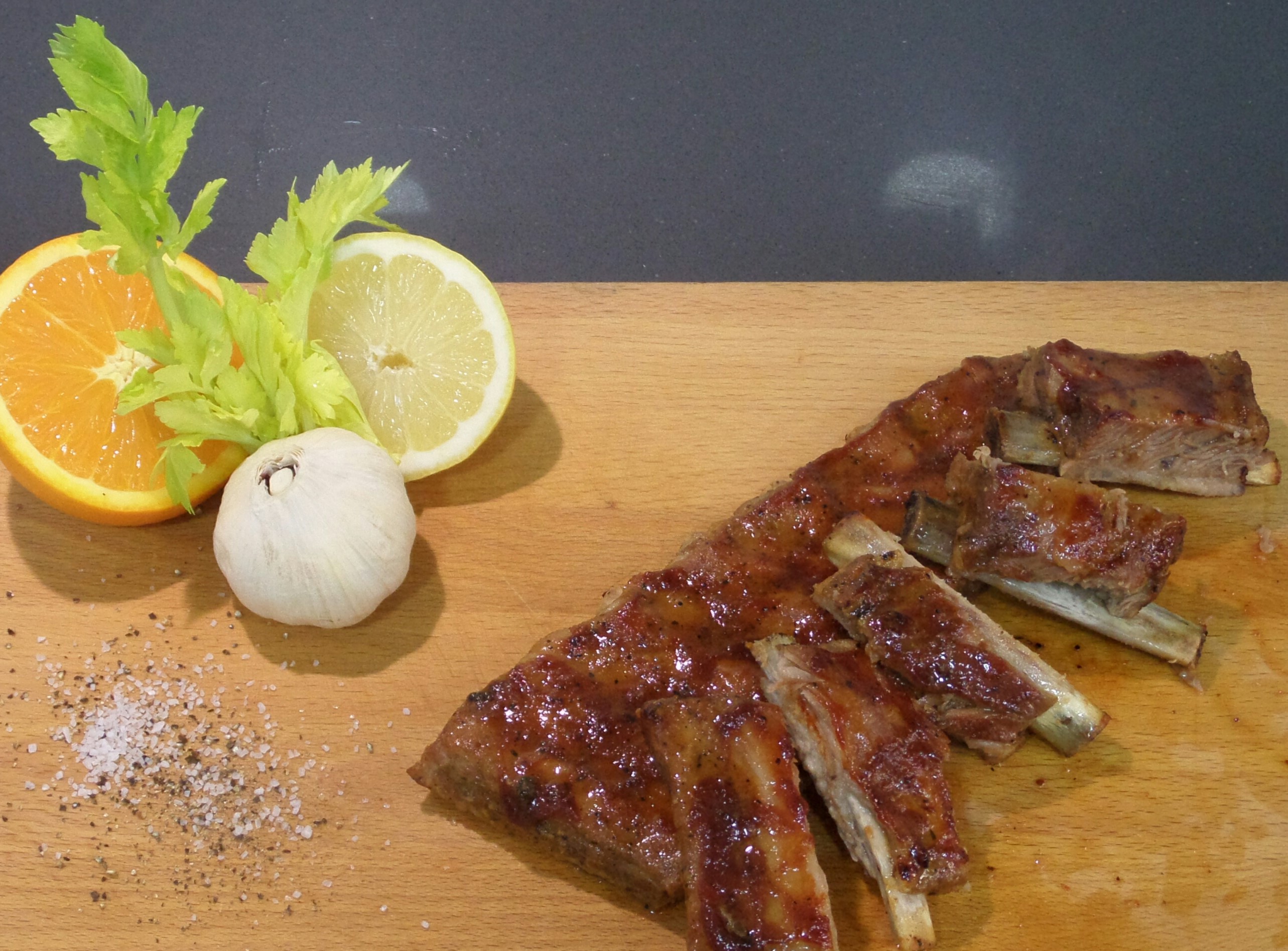 Welcome to the Costa Blanca Party Services blog. In this catering blog you will find  a  recipe how to prepare spare ribs Louisiana style.
Catering and Louisiana Style Spare Ribs.
There are various ways to cook Spare ribs. One of my favourite is preparing them Louisiana aka Cajun Style. This recipe is as well suitable for ribs on a barbecue, as ribs from the oven. Although the Barbecue will add that smoky flavour we all enjoy. I will be more than happy to cook them for you at home.
Cajun cuisine is a style of cooking named for the French-speaking Acadian people deported by the British from Acadia in Canada to the Acadiana region of Louisiana. It is what could be called a rustic cuisine; locally available ingredients predominate and preparation is simple.
Louisiana Spare Ribs Recipe:
Ingredients: ( serves 2 people as part of a mixed barbecue)
2 spare ribs
1 lemon
1 orange
Cajun spices
Barbecue or tomato sauce
Olive Oil
Method:
Put the Spare Ribs on a piece of aluminium foil, large enough to make an envelope.
Cut the lemon and orange in two halves.
Squeeze the lemon and orange over the ribs, sprinkle them with olive oil and rub them with plenty of Cajun spices.
Turn the ribs around and repeat.
Now fold these packages into an envelope and place them on the barbecue or in the oven and cook them for 2.5 hours at 120 Celsius. If can´t regulate the temperature on your barbecue, move the coals to one side and place the ribs on the opposite side.
Take the Ribs out of the aluminium foil, add some more Cajun spices and place them on the barbecue, but now on top of the coals and cook them crispy on both sides.
You could add some honey if you like that, but be careful that you don´t burn them.
Enjoy!!
Chef Bob
Any questions, please,
Recommended Posts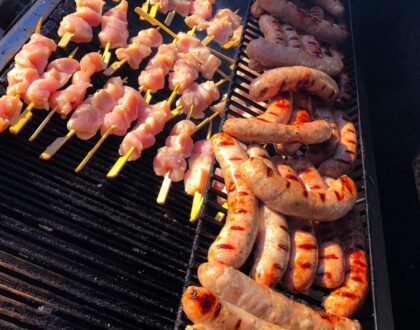 May 28, 2020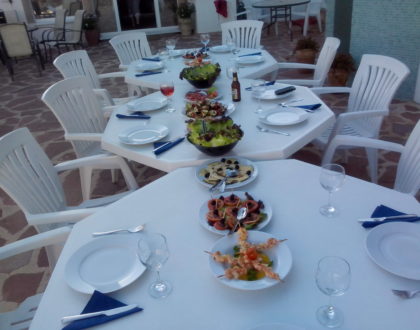 April 16, 2020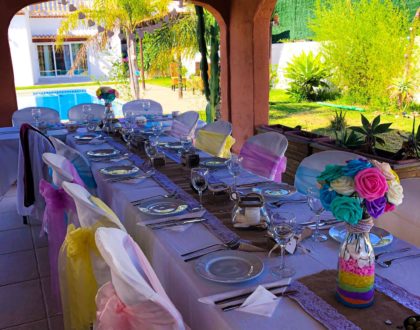 April 14, 2020