---
SELF CATERING and SELF ISOLATION.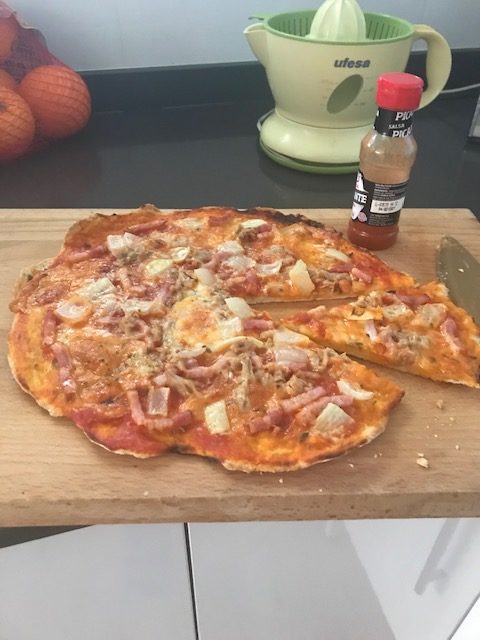 In today's blog I want to give you some tips about self catering when you are in self catering. Why Self isolation? This because we are in a lock down since March 15 2020 here at the Costa Blanca. Self catering, because you are not allowed to leave your house to a restaurant or contact me to cook a nice meal for you at your home.
Nobody knows for how long this self isolation will last. What we do know is, that if you don't get infected, you won't get ill or worse. So don't leave your house unnecessarily, keep your distance and stay safe.
However, you still have to eat, don't you? Underneath you will find some tips to help you with with your Self catering when in Self Isolation.
Planning your self catering.
Go trough your freezer, cupboards and fridge first to see what you have.
Make a list of what you need.
Visit the shops once a week.
Try to buy local products as our farmers need our support as well.
MENU
Plan your meals days in advance. This avoids waste to a maximum.
Keep it simple if you are not confident or experienced.
A whole grain spaghetti Bolognese and a tomato mozzarella salad with a good olive oil, fresh garlic and basil is very tasty and ticks all the boxes nutrition wise. ( if you wish you can swap the minced for quorn and the mozzarella for tofu.)
COOKING.
Enjoy it and don't stress about it.
Take your time.
Organise your work space.
Read the recipe carefully and twice.
Take it in turns or do it together.
AMBIENCE.
Lay the table, put some decoration on it and make it nice.
Switch of your telly, put down your mobile device.
Again take your time to enjoy what you have cooked.
Clear away, see what you can use again. A left over Bolognese can be the basis of a tasty Minestrone soup.
A RECIPE
The other day we fancied a pizza for lunch. We had everything in house with the exception of yeast. I think it is unethical to leave the house only to buy that. So we looked on the internet and found a ' pizza' dough recipe with baking powder instead of yeast.

Mix 375 grams of flour, a teaspoon of salt and a tablespoon of baking powder.
Add water ( it said 3 tablespoons, but that was incorrect and added more bit by bit).
Work the dough until you get a non sticking ball.
Roll it out on a floured surface and place the dough on a non sticking oven tray. ( you can use baking paper)
Add tomato and mozzarella.
Top it with whatever you like or have.
Bake the pizza for for aprox. 12 minutes at 200 °C
This took us less than 45 mins in total and it was time well spent, as we fairly enjoyed our lunch.

Remember stay safe and stay healthy.
CHEF BOB
Website: www.costablancapartyservices.com
Email: info@costablancapartyservices.com
Tel/ WhatsApp: +34689237235
Recommended Posts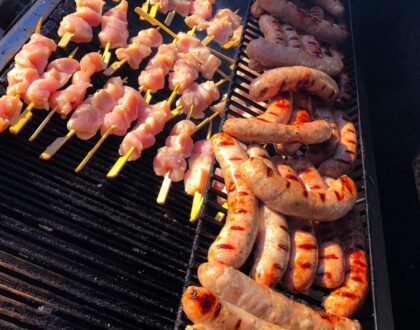 May 28, 2020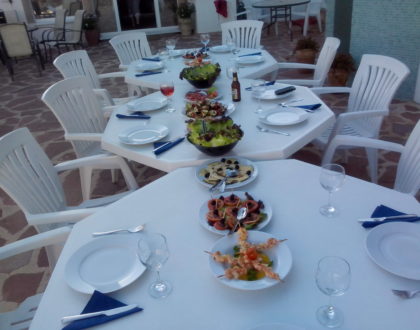 April 16, 2020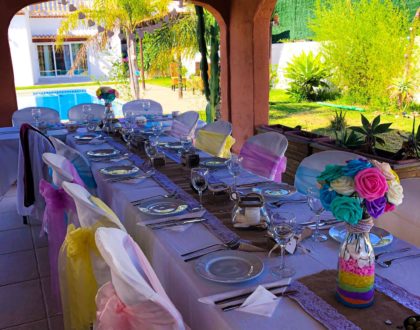 April 14, 2020