---
Paella freshly cooked at your home.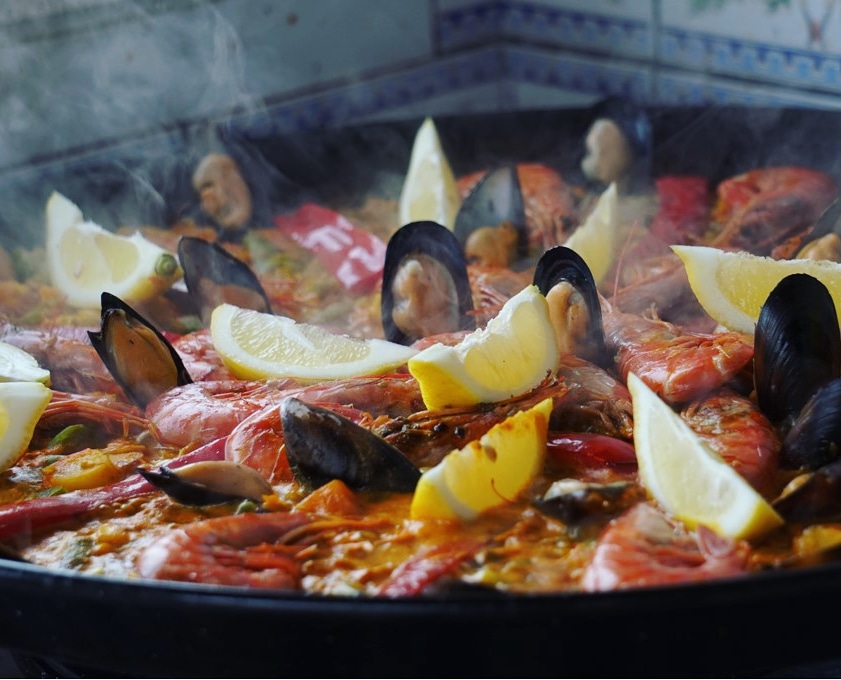 Do you love a good Paella? You might want to try our Paella catering cooked freshly at your home. Call us old fashioned, but hot dishes should be served hot and the rice should still be a little bit al dente. The only way to guarantee that, is to serve it straight from the pan on to your plate. The bonus is you get to see how the Chef prepares this traditional Spanish dish which originates in Valencia and is very popular on the Costa Blanca.

What is on the menu?
Paella Valenciana, a meat only paella which contains pork, chicken and rabbit (on request) and is flavoured with saffron, paprika powder and fresh rosemary.
Paella de Mariscos, for this speciality we use local fish, shellfish and cook the rice in a strong fish broth for you.
Paella Mixta, for this dish we use a combination of meat and shellfish, cooked in chicken broth and finished off with king prawns and mussels in their shells for decoration..
Paella de Verduras, with 5 seasonal vegetables, suitable for vegetarian and vegan guests. Do you know that a lot of our guests like this variation as a side dish as well
How long does it take?
We normally arrive two hours in advance to set up, finish preparation and start cooking. We take 2 hours for you to enjoy your lunch or dinner and need one hour to clear away. This makes it a total of 5 hours.
Will you bring the plates and cutlery as well?
We do indeed. We want you to sit back and relax. Let us do the work for you and we wash up and tidy away afterwards as well.
Do you serve other dishes to go with it as well?
Yes we do. We have various tapas and paella menus for you to choose from. As well a large selection of salads and other side dishes.
Please contact us for more information.
Website: www.costablancapartyservices.com
Email: info@costablancapartyservices.com
Tel/ WhatsApp: +34689237235
Recommended Posts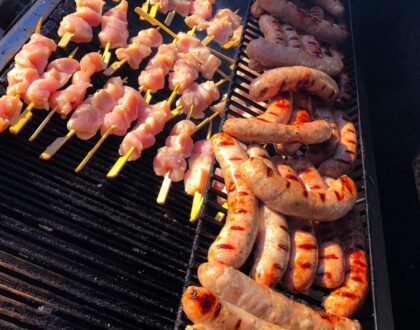 May 28, 2020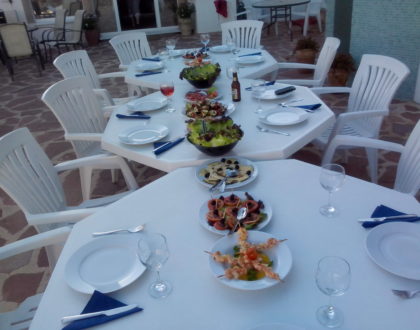 April 16, 2020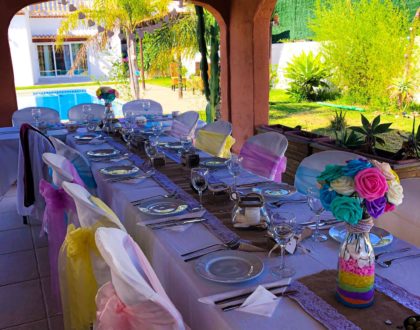 April 14, 2020